The jury of the famous television program Holland's Got Talent gave 4x YES for this magic act!
Jury member Ali B:
"I think it is brilliant! I can not understand a thing. And usually, with tricks, I want to know. But I don't even want to know about this one. I just want to believe Harry Potter exists!"
klik hier voor een video met beelden van het optreden bij Holland 's Got Talent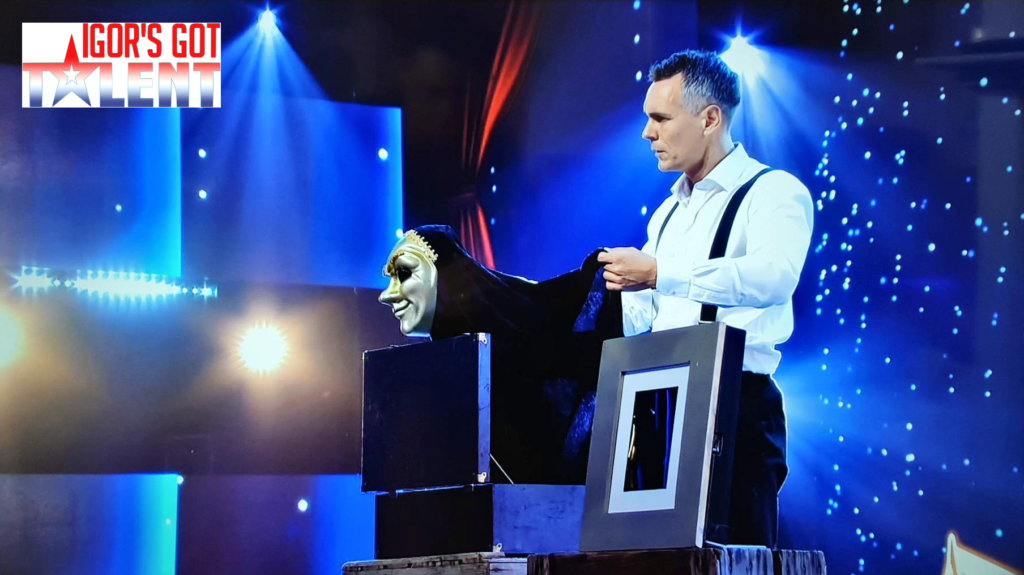 In this act, Igor de Kort brings us a visual story in a magical world. In this story, a Classic Venetian mask escapes from a case and starts flying around. This Flying Mask Magic is beautiful an illusion invented by Igor de Kort. In 2010 he won the Dutch Magic Invention Prize awarded by the NMU (Dutch National Magic Association) for the techniques developed for this effect.

It is a very poetic act. Igor performs it in different variations of this act.
With one variation of this Flying Mask Act he performed in 2020 for the tv program 'Holland's Got Talent.
In another version, he combines the song 'Ne me quitte pas!' from Jacques Brel (which he sings live), with a beautiful choreography with the Mask. A must-see!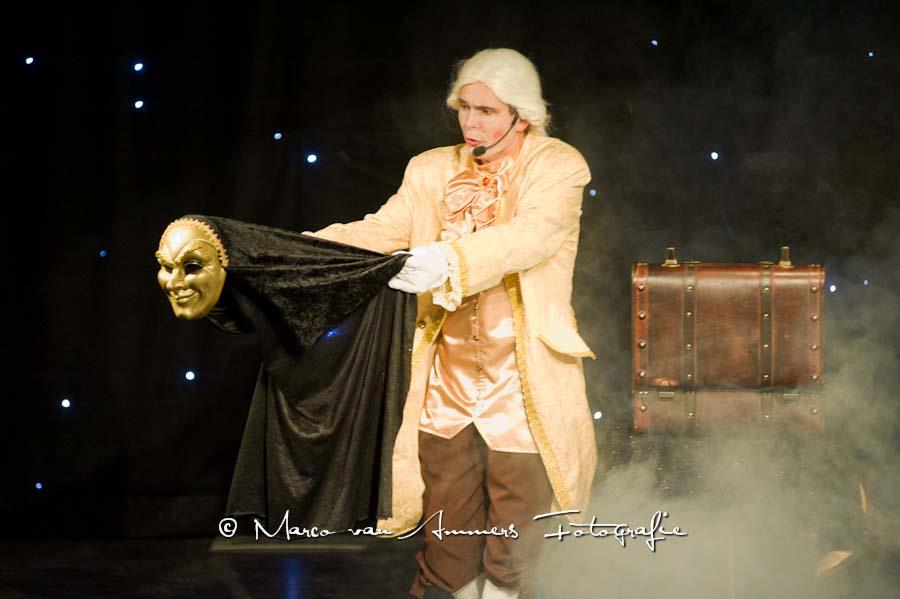 For more information and bookings contact info@brevismagic.com.